Welcome to the renewed website of Pension de Boerderij.
Pension de Boerderij
We, Herman and Cathalien, have a cozy Bed and Breakfast located on the edge of the Müllerthal in the village of Berdorf.
The Müllerthal is also known as Petit Suisse (Little Switzerland). When you come here you will find that this nickname is completely justified!
It is a fantastic place for a shorter or longer stay in beautiful Luxembourg. There are many hiking trails with caves, rock crevices and viewpoints. From our house you can easily step into one of the many hiking trails at about 500 meters. The Müllerthaltrail-2 route also crosses Berdorf. There is also plenty of opportunity for climbing (Wanterbaach climbing walls), cycling, geocaching, but also visiting the beautiful small towns with their museums and castles is very worthwhile.
The village with several restaurants and a tourist information center is within walking distance. It is a nice environment here to slow down, relax and enjoy.
Public transport has been free in Luxembourg since March 2020, so it is possible to leave your car parked during your stay.
The rooms are located on the ground floor and the 1st floor.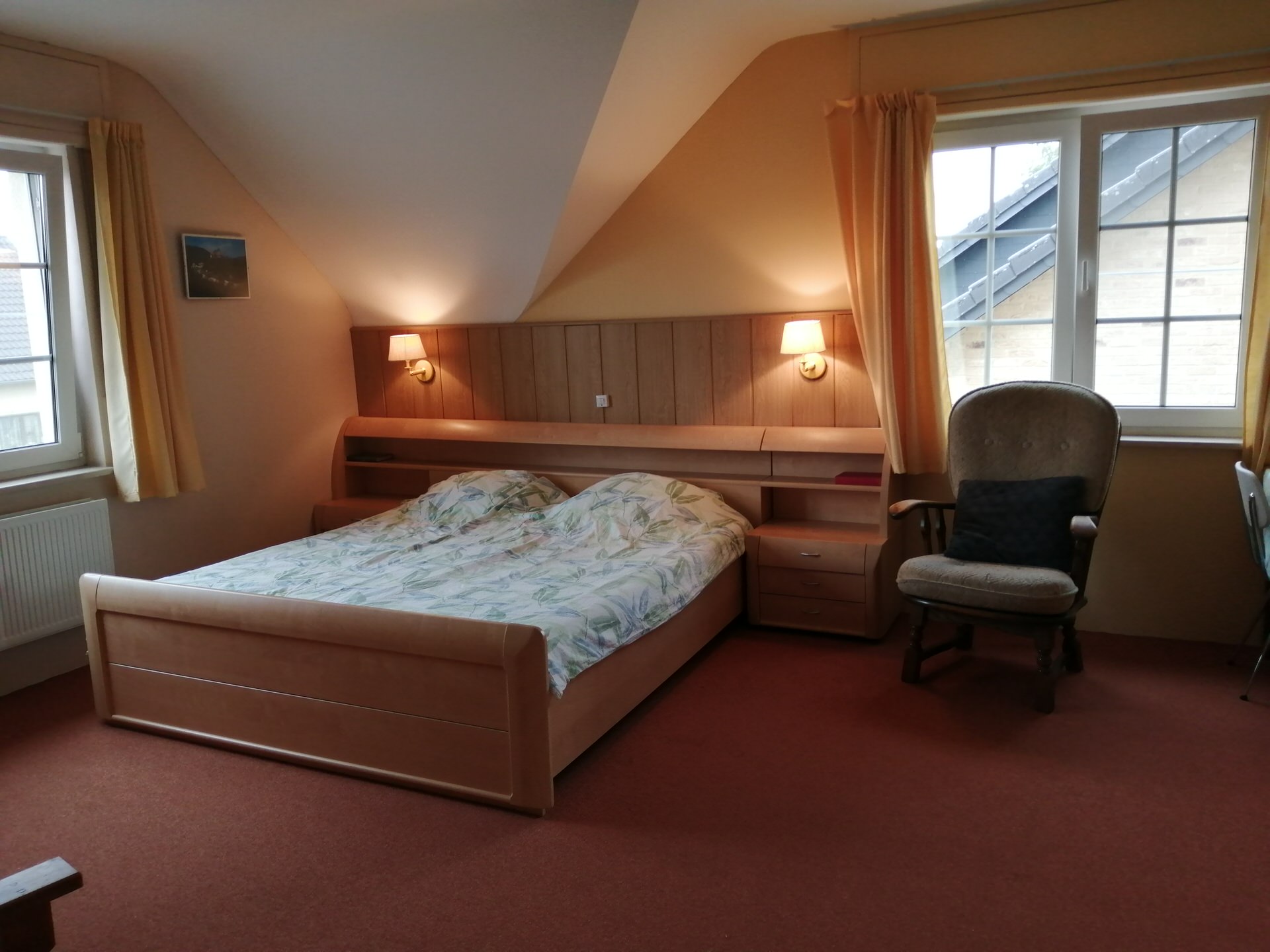 Facilities
Available for rental are: Two double rooms.
The double rooms are spacious. About 24 m².
Surroundings
A summary of the beautiful places in the wider area is almost impossible. Wherever one goes, everything is equally beautiful. Directly behind our house, after ± 5 minutes walk, you can already admire the surroundings below!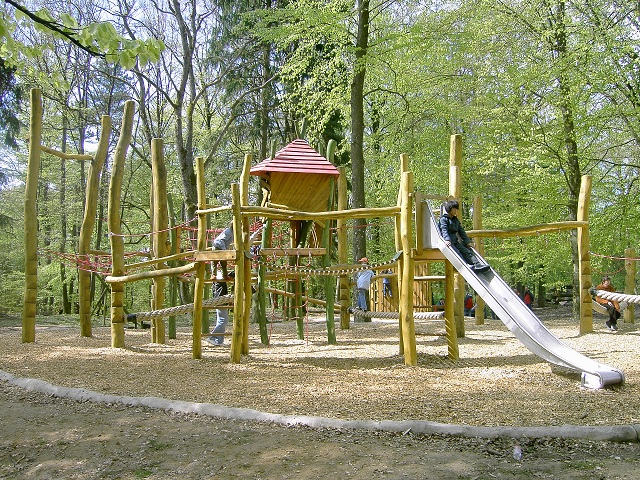 For children
A beautiful large playground for the children on the edge of the forest. There are mini golf courses, tennis courts, jeules des boules track, a jogging track and a cyclocross track.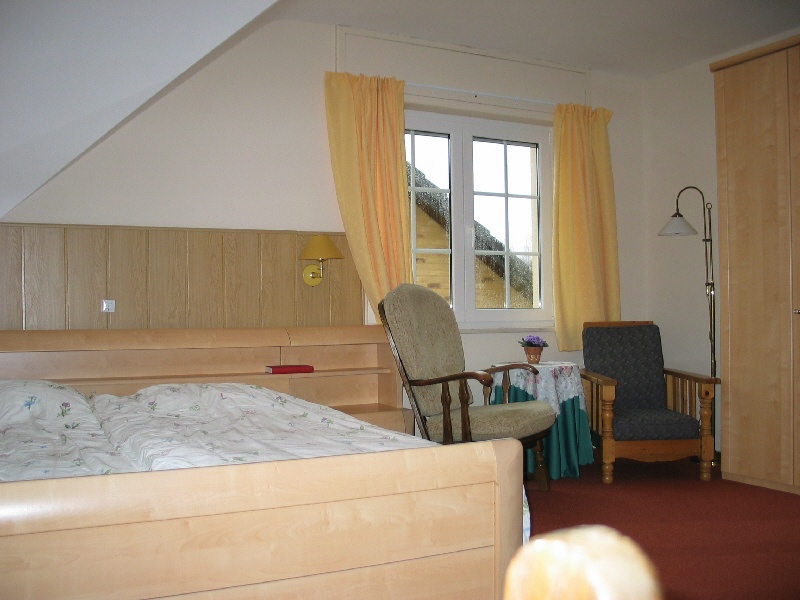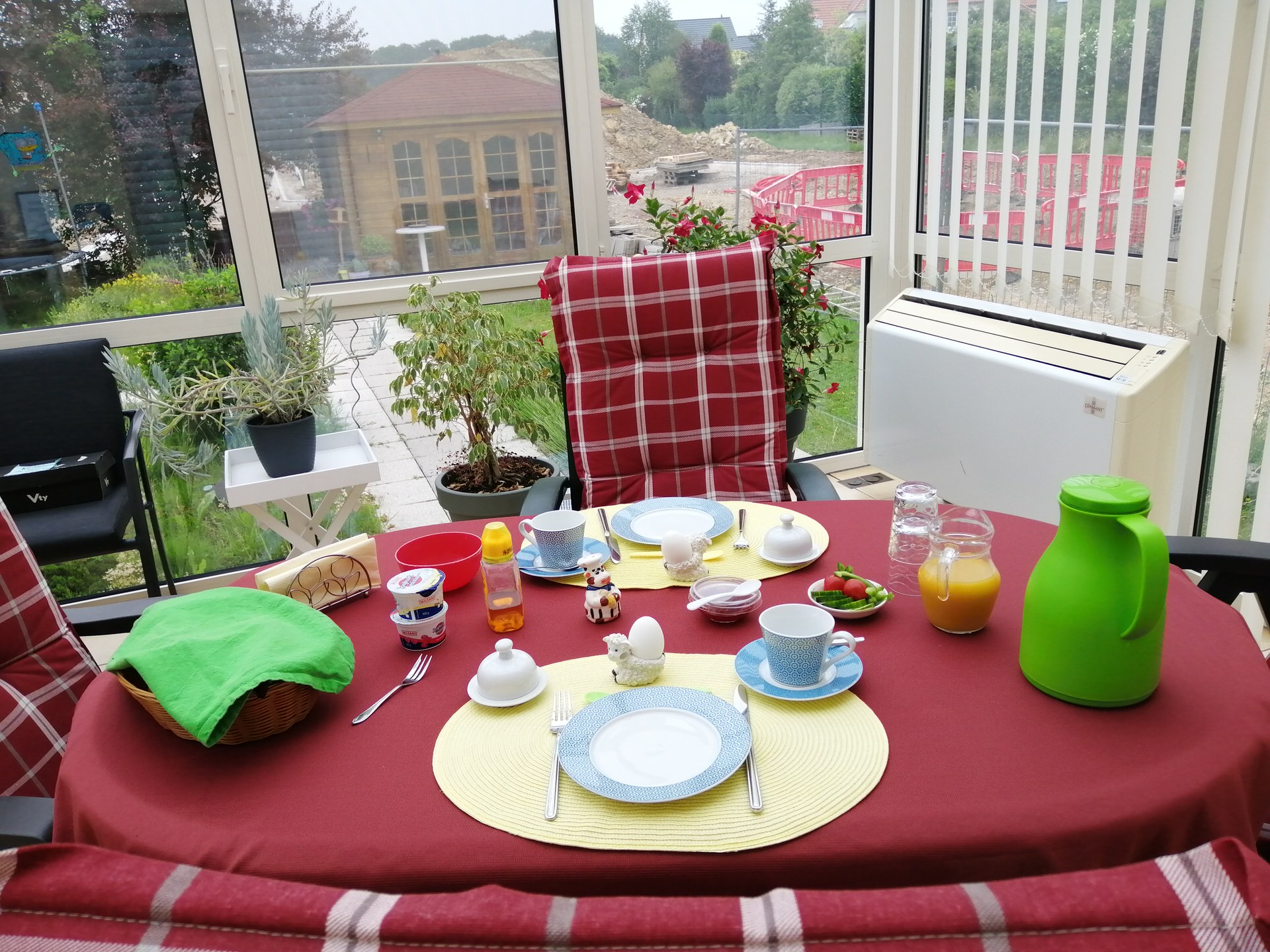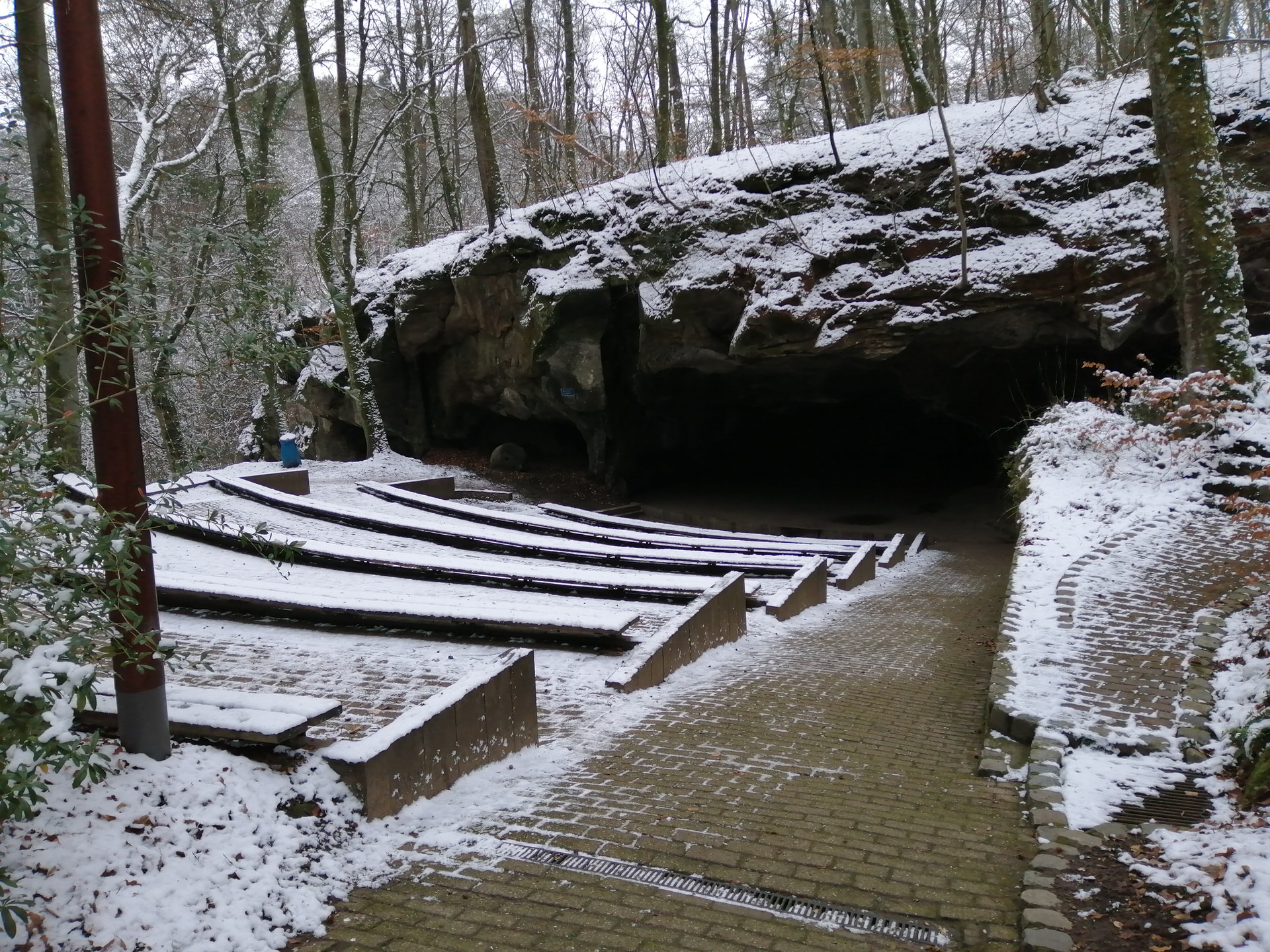 It's a very nice place to stay, spacious and clean room, very friendly Dutch owner, good breakfast, great location to access to hiking routes nearby. It's a great experience staying there for us.
Very friendly people who offer large rooms and a large breakfast in the morning ready for you. If there is anything you can just go to them. For example, last year we needed tick tweezers. No problem came right away.
We did not stay here overnight. We rang the bell here after getting lost in the mullertal and she drove us back to our car a few miles away! She was our savior during the 35 degrees outside with two small kids! That's what I call kindness and hospitality!
Very clean large room and good breakfast with many choices. Friendly owners
What do we offer?
Facilities, services & travel guide
Good public transport. An itinerary is available from us.
There is a possibility to add an extra cot or cot.
We have access to a high chair. This one is free.
These rooms have a private shower with toilet, radio and an LED television with CD/DVD player.
In addition, you have a simple seating area at your disposal.
There is also a coffee machine in the room with plenty of coffee and a kettle.
The room has a spacious bedstead (180 x 200 cm) and a spacious storage cupboard.
In the surrounding area there are several swimming pools, indoor ones in Echternach, Irrel and Niederanven. An outdoor pool in Beaufort and an Erlebnisbad in Bitburg.
Additional price list
You can bring a packed lunch, which you may prepare yourself. You can find the prices of these in our additional price list You can have an extra bed or a cot placed in the bedroom.
We will take you to the location of your choice for a fee. We will of course pick you up again if you wish.
You can find the prices in our general price list.
Visit
Pension the Farm
Call us
Phone:
Fax machine:
Mobile:
+352-26 78 46 10
+352-26 78 46 12
+352-691-66 22 55